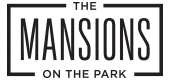 Your Review
Submit a Review

Resident Reviews
|

Recommended: Yes
Thank you for your review. We are so glad to hear that you are enjoying your home! We pride ourselves on our safe community and helpful staff, and we are happy to hear you are loving it as well. Our team works extremely hard to provide the best experience for our residents, so feel free to contact us with any suggestions. Thanks again! - The Mansions on the Park Management Team
|Recommended: Yes1st 30 Days — I absolutely love my new home The floor plan is spacious, and the attention to accent details throughout is the cherry on top
|Recommended: YesWe love it here — When we were in the process of relocating to Texas, we looked at 9 different properties. While we did find others appealing, what set this place apart from the others is Luiza. She was very friendly, accommodating and went above and beyond to ensure we were satisfied and our move-in was seamless. Also it is important to mention that the facilities are super clean, maintenance is very quick and the pool is fantastic.
|Recommended: YesIncredible experience so far. — Staff have been amazing, the place is gorgeous and i couldn't find a single thing to complain about even if i looked.
|Recommended: YesFantastic Property — I moved in a month ago and have really found the community to be so pleasant. The staff is so helpful and I look forward to living here.
|Recommended: YesNice — It's a nice place to live, parking can be an issue for people that come to visit, people not cleaning up dog waste is a problem, Visual lease violations throughout the property or not enforced.
|Recommended: YesWe had no complaints — We really loved living here, We were treated very well the staff was great and very especially during this pandemic
|Recommended: YesGreat place to call home. — No complaints from my family and I. Thank you.
|Recommended: NoIt's ok... Residents are inconsiderate of their neighbors. — Ready to move Residents are inconsiderate of their neighbors. They have turned their garages into party rooms, auto mechanic shops, trash is thrown around the dumpsters even when it's not full I have been here 13 months and the apartments are starting to go down because of the people they are letting move here.
|Recommended: Yes
Large modern spacious apt with garage space — Mansions on the Park is modern , clean. quite place to live. Beautiful park and pool areas with a nice fitness center.
Chris, Thank you so much for the review. We are so glad that you love our quiet and clean apartment homes. We work so hard to keep our apartments well maintained and our grounds as well. Best regards, The Mansions on the Park Management Team
|Recommended: Yes
Satisfied — Best places I've lived in in Texas
Maria, Thank you so much for the great rating! We would love to hear more of your opinion of our apartment homes. Best wishes, The Mansions on the Park Management Staff
|Recommended: YesThe property and apartment is amazing. — The property is beautiful and safe to walk around. The apartment is spacious and gorgeous. I do hear my neighbors and their pets walking around, but not too bad. The maintenance staff are very nice and always helpful. The property staff are cheerful and make you feel like to belong right away to the complex. Parking carports are assigned and I am still waiting to see if mine can be changed due to a disability. I put the change request in with the manager when I moved in. I have found parking in the visitor parking.
|Recommended: YesLook no further — Not one for reviews but must give credit to where credit is due , coming from another state I had to do a lot of research and to keep a long story short Mansions on The Park is one of the best out there go see Zach he'll take care of you I'm pretty sure everyone there is good but I had the pleasure of dealing with Zach and he made the transition for me smooth .
|Recommended: YesI was inpressed is was so nice and also quite. — Well have only been here 3 days but so far I have no complaints at all. Staff is very helpful and friendly
|Recommended: YesPeaceful — It is nice and peaceful, tranquil to live here.