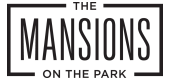 Your Review
Submit a Review

Resident Reviews
|

Recommended: Yes
Terri! Thank you for your review and for recommending us. We are so glad to hear that you are having a great experience and enjoying your home. Kind Regards, The Mansions on the Park Management Team.
|Recommended: Yes
Staff — The staff is excellent. Knowledgeable, professional, fast. Apt. Was as expected. Clean In excellent condition.
Thank you for taking time to post this review. We are so pleased to offer you a 5-star experience and value your feedback. Warmest Regards, The Mansions on the Park
|Recommended: Yes5 Star Maintenance — Outside of being a good human, it is not common to learn the names of maintenance staff. However, these are very diligent workers who respect both your time and privacy concerns. Alberto demonstrates communicative skills, productivity, and promptness that always exceed my maintenance call expectations.
|Recommended: Yes
Gustavo, Efrain Alberto - Maintenance — Always on the job Gets my items fixed quickly Since Gustavo has been here my maintenance worries are no more They get it done. If they can't they let me know when it will be done Yesterday my air conditioner was completely gone They installed a brand new one in less than 1 2 a day Thanks guys Keep up the good work
Hi Renda, Thank you for letting us know what an asset the maintenance team is as they take pride in delivering responsive and professional service. We know that Gustavo will really love your kind comments about his professional and helpful services. Please do not hesitate to let us know if you need our attention, we are happy to help. Best Wishes, The Mansions on the Park Management Team
|Recommended: Yes
A great place to stay and they love dogs — Recently moved here from out of state. I have two large dogs and was finding it difficult to find a place where my dogs and I would be comfortable. We found that place here at Mansions on the Park. The Staff is great to work with and promptly address maintenance issues. I would highly recommend living here, especially if you are a dog lover.
Thanks for your time, WIlliam. It is great to know that your time hear was comfortable. Thanks again for your time, The Mansions on the Park Management Team.
|Recommended: YesGreat — great
|Recommended: Yes
Property is nice but the people upstairs are ridiculous — Since we've moved in 5 days ago we have had no peace. I have to turn the TV up loud everyday no matter if I'm in the living room, in my bedroom trying to go to sleep, or not at home because we can constantly and I mean constantly hear the people upstairs so the tv is on so my dog doesn't bark at the ruckus going on upstairs. Sounds like they're moving heavy furniture, running or stomping every time they walk and it obnoxious and it even happens til 3am. Now the people next to me you can't hear anything it's just upstairs
Thank you for leaving your review, Steven. We would be happy to address your concerns about the noise level. We would like to hear from you so we can address your concerns and arrive at a solution together. Please feel free to contact our office at (281)356-1922. Thank you for leaving your review. Warm Regards, The Mansions on the Park Management Team
|Recommended: Yes
Property Review — The place is really nice and the apartment itself is very good. Had some issues when I moved in but the maintenance team has been very good to work with, Overall pleased with the place. Luisa was great to work with when looking for the place.
Michala, thank you for your kind words.  We love hearing that our maintenance staff was able to take care of your concerns. We strive to handle all maintenance requests promptly.  Best Wishes, The Mansions on the Park Management Team.
|Recommended: YesI think this property is in a very good area and is absolutely amazing to live in. — Honestly the management and maintenance team keep this property amazing. I love the area that is in it very outdoorsy I can go running down by the woodlands if I want too or get something nice to eat with all the options. Very homey apartment in my opinion. Neighbors are very friendly as well.
|Recommended: Yes
This Property is Beyond amazing — The first day I can we met with Luiza and she was very patience, informative, and professional. The application process was very easy and fast. from the initial visit to the move in everythig was very fast easy and convenient. We Love the location, the Community, the office staff.I believe its just cool to say we TRULY Love it here
Thank you for your five-star review! We certainly appreciate this! Should you have any further feedback you'd like to share with our office, we definitely would welcome it! Again, thank you for giving us such a stellar review! Warm Regards, The Mansions on the Park Management Team
|Recommended: YesVery nice up kept — It's very nice
|Recommended: YesMove In Ready Unit — I was not able to do a walk through when I rented the apartment since I was in the process of moving. With all the apartments I have rented in the past, the one reason I was not to happy about was the unit was not completely ready. The apartment was not thoroughly cleaned and checked. If an apartment is vacant for some time and it has been shown a few times, during the course of it being vacant, the apartment collects dust and the counters become dusty. All light fixtures need to be checked to make sure they are all working. The apartment should have had a complete clean up and complete check before move in. Over all, I do enjoy living on the property. The entire staff are really great
|Recommended: YesProperty is great — Love the Mansions on the Park
|Recommended: Yes
Amazing place to live. — I just moved in and I love living here. Everyone in the office is supper friendly, Especially Zach. The amenities are awesome. I just can not say enough about how much I love it here.
Robin, Thank you for your kind words. We are thrilled that our staff has been able to provide you with such a great experience. We strive to hire both office and maintenance staff that are kind and knowledgeable, like Zach, to assist our current and future residents with all their needs. Warmest Wishes, The Mansions on the Park Management Team
|Recommended: YesLoving This Place — From the very first interaction, to the spontaneous move in, and everything in between - I had such a great experience. I really enjoyed working with Zach, who was very patient in answering all my questions and getting me set up with my new place during such a stressful time. I am excited to show off my new place and have gotten many compliments thus far on how modern everything is. Thanks