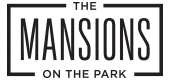 Your Review
Submit a Review

Resident Reviews
|Recommended: YesAwesome — We love living here. I can't say that I have a favorite office staff member... They all have been AMAZING, HELPFUL AND UNDERSTANDING Neighbors have been friendly. No issues really. We are renewing our lease this year Thank you Mansions On The Park for all you do
|Recommended: Yes
Would choose again — I was a resident at the Mansions on the Park for a known temporary time. I have been a homeowner for many years. I wasn't sure how the experience of renting again albeit temporary, would be. I was pleasantly surprised, and this experience has exceeded my expectations. The staff goes over and beyond to meet your needs. If I ever find myself back in the area needing temporary housing, I would not hesitate to rent again.
Thank you for leaving us a review! If you have any other feedback, please contact us. Thanks again! The Mansions on the Park
|Recommended: YesBeautiful design and tranquil living — Units are luxurious and upscale interior design, grounds are clean and friendly community environment
|Recommended: YesGreat — Overall great, I'm very happy with my service and how great everyone in the office has been with me.
|Recommended: YesStellar Service — I can't say enough about the level of service I received from Max. I can honestly say that she is the primary reason that I moved into The Mansions on the Park. My move in process was seamless. I am very pleased with my decision to move here.
|Recommended: YesIt's nice — It's quite
|Recommended: YesWonderful place to live — I would say that the floor plans are outstanding. The staff is very warm and welcoming, love the trails and love the people. PJ made my experience so enjoyable.
|Recommended: YesMy daughter who was on a 3 month clinical assignment in the area enjoyed living at the Mansions — The Mansions is a very nice, quite and attractive apartment complex and if I take a job in the North Houston area after my school ends in April I will move back to the Mansions. I enjoyed my brief stay there.
|Recommended: YesGREAT EXPERIENCE — It was a great experience, everything just great
|Recommended: YesReview — I think this has been a great place to live so far My only critique is it is a little dark walking around at night but other then that an incredible place to live
|Recommended: Yes
Love it — Its peaceful
Thank you, Liana, for your kind words. We're happy to hear that you love the community and hope that you will for years to come. Here, at The Mansions on the Park, our team works extremely hard to provide our residents with beautiful homes in a great location. We are eager to receive more feedback, please call us at 281-374-2766 or come by the office! -The Advenir at Wynstone Management Team.
|Recommended: Yes
Best place ever to live. — As always friendly staff, totally organized, great roperty this is my third time with W3 and enjoy everything about it.
Thank you for leaving us a review! We are glad you are enjoying our community. We pride ourselves on our great community, we are happy to hear you are loving it as well. If you have any other feedback, please contact us. Thanks again! -The Mansions on the Park
|Recommended: YesLiving the good life — I really enjoy living at Mansion on the Park. Front office staff are very helpful and professional. For the most part the whole Park is beautiful, I just wish the renters would clean up after their dogs. This is a serious problem and needs to be addressed. Also there are fireants everywhere. Along side walks, the dog park, in the grass. This also needs to be addressed on a regular basis.
|Recommended: No
Too expensive for what it is — The interiors fixtures are very nice, we love our apartment inside, but the other amenities not all that good. Bathrooms around swing pool are usually dirty on the weekends. You can hear your neighbors noise. The staff is nice. I think it is too expensive for what it offers.
Thank you for posting this review, Erika. We sincerely apologize for your concerns about certain amenities. We are always looking for ways to provide quality amenities for our residents. We encourage you to stop by the office or send us an email so that we may discuss any unresolved concerns you may have. We would like to personally address your concerns. Thank you!