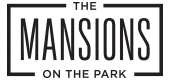 Your Review
Submit a Review

Resident Reviews
|Recommended: YesGreat — Beautiful. Noisy car across driveway
|Recommended: YesBeautiful, well built and maintained — it is a very nice accomodation with nice ammenities when able to use . worst complaints are people not cleaning up after pets and too much noise heard from adjoining apartments.
|Recommended: YesThe property is fantastic. The pools, the gym, the staff, and the maintenance guys are great — I have only been renting for a month but I love the property. I have not rented in many years. I forgot how good the rental experience could be when you have awesome management with friendly staff and nice neighbors. I have no issues. Of course there are a few irresponsible people who do not clean up behind their pets but that is where adults should be responsible and help keep this beautiful property looking good.
|Recommended: NoTrash hygiene — Mansions is an terrific property. However there has been deterioration in the past 6 months. The curbside trash collection rules appear to be not understood by all residents. Trash is being left curbside outside of the collection window. Birds get to the trash bags and spread the trash around. Given that there appears to be no cleaning staff on site over the weekend, trash bags left curbside on Friday remain there until Monday. Yesterday, sprinklers came on and spread the trash around further. My apartment overlooks a trash collection point. Over the course of the summer, food left in the trash would rot over Saturday and cause a stink coming up to my patio. I have talked to the front desk about this issue while I understand that they have attempted to contact residents that may be violating the curbside trash rules, there has unfortunately been no improvement. This is a significant hygiene issue for me because my patio and living room window overlook the trash collection point. Guests visiting me over the weekend also see trash at the entrance to my building that image is not something that was presented when I signed my lease at Mansions. Unfortunately, if this situation does not improve, I will have to request termination of my lease. I have pictures of the inappropriately placed trash should anyone want to see them.
|Recommended: YesNew Home — Easy move in process. Nice layouts. Staff is very friendly and accommodating.
|Recommended: YesAwesome — Its a community of great people.
|Recommended: YesProfessionally managed property — Property is truly as advertised Luxury Apartments Apartments are beautiful and well maintained Lot's of great property amenities The staff is very professional, courteous and knowledgeable We had the pleasure of working with Nick as our property advisor liaison and he was absolutely awesome. He went above and beyond to make our experience truly first class Thank you Nick and to all staff for making this experience a good one
|Recommended: Yes
Very nice and convenient, too many dogs and owners without cleaning responsibility — Very calm and safe, comfort and very important maintenance very efficient. some trouble to find spot for guests to visit, because some people use to park their cars or trucks permanently
Thank you for your review. We are so glad to hear that you are enjoying your home! We pride ourselves on our safe community and helpful staff, and we are happy to hear you are loving it as well. Our team works extremely hard to provide the best experience for our residents, so feel free to contact us with any suggestions. Thanks again! - The Mansions on the Park Management Team
|Recommended: Yes1st 30 Days — I absolutely love my new home The floor plan is spacious, and the attention to accent details throughout is the cherry on top
|Recommended: YesWe love it here — When we were in the process of relocating to Texas, we looked at 9 different properties. While we did find others appealing, what set this place apart from the others is Luiza. She was very friendly, accommodating and went above and beyond to ensure we were satisfied and our move-in was seamless. Also it is important to mention that the facilities are super clean, maintenance is very quick and the pool is fantastic.
|Recommended: YesIncredible experience so far. — Staff have been amazing, the place is gorgeous and i couldn't find a single thing to complain about even if i looked.
|Recommended: YesFantastic Property — I moved in a month ago and have really found the community to be so pleasant. The staff is so helpful and I look forward to living here.
|Recommended: YesNice — It's a nice place to live, parking can be an issue for people that come to visit, people not cleaning up dog waste is a problem, Visual lease violations throughout the property or not enforced.
|Recommended: YesWe had no complaints — We really loved living here, We were treated very well the staff was great and very especially during this pandemic